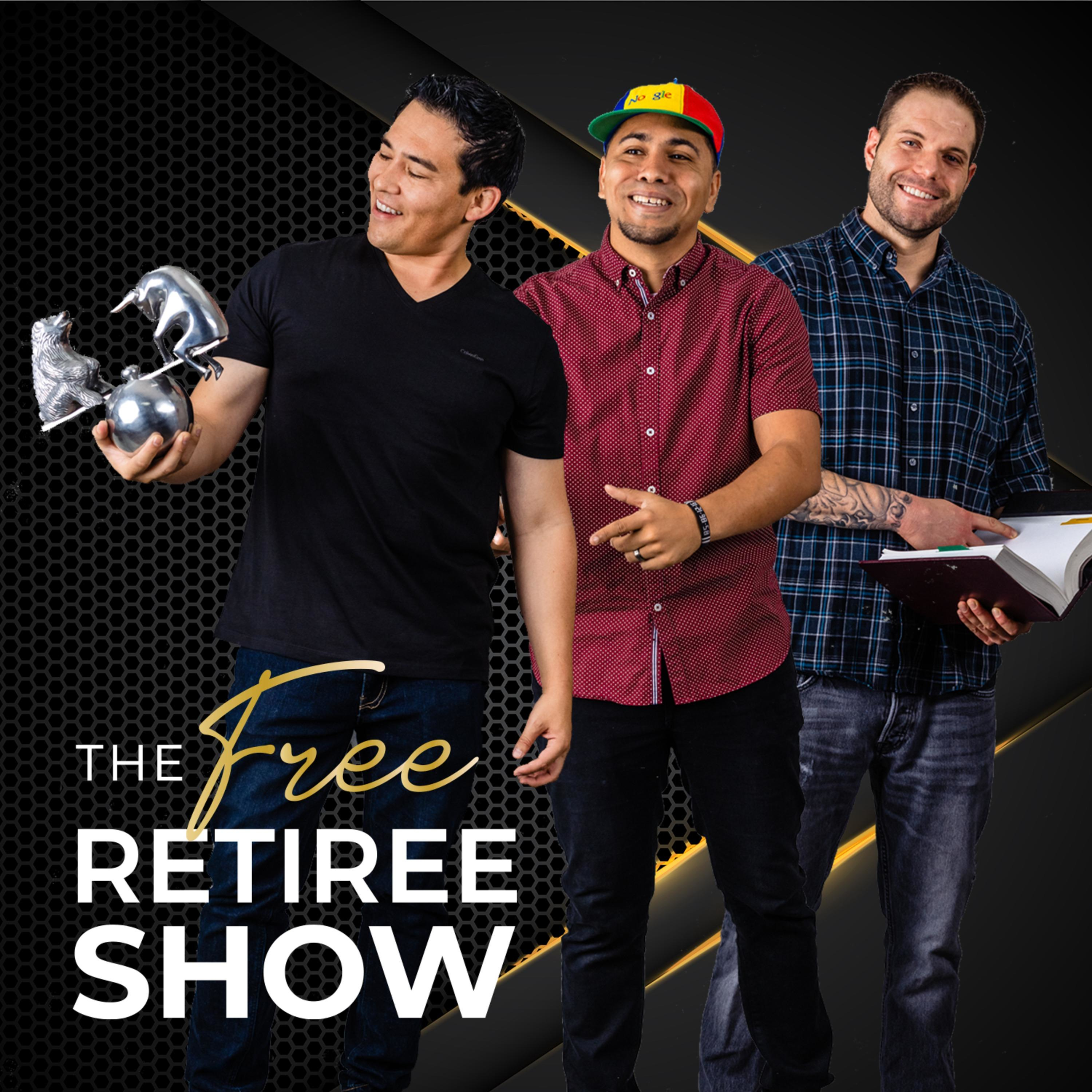 Tired of not having the financial freedom to live the life you want? The Free Retiree Show helps listeners excel in their career and financial lives so they can live the life they've always dreamed. Lee Michael Murphy, wealth manager, is joined by career advisor Sergio Patterson and attorney Matthew McElroy. Tune into their weekly show as they give you entertaining and valuable advice, and help you filter out the BS in their respective fields. The Free Retiree Show has four pillars to help listeners achieve success: career advancement, money management, avoiding detrimental mistakes, and learning from a successful business and thought leaders. Each episode shares valuable insights from experts and brings you interviews from some of the most successful people in business. Join us as we learn how to become free retirees.
Episodes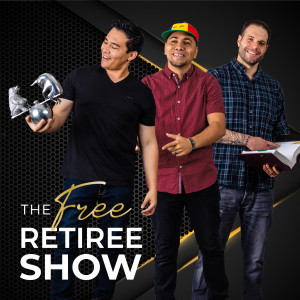 Wednesday Aug 16, 2023
Wednesday Aug 16, 2023
Welcome to The Free Retiree Show, a dedicated platform supporting individuals in leveling up their careers and achieving financial independence. Join wealth manager Lee Michael Murphy and interview coach Sergio Patterson as they engage in an insightful conversation with Carina Hellmich, a top life voice on LinkedIn and a professional coach, on the challenging topic of dealing with grief in the workplace.
In this episode, they explore various aspects related to this issue, touching upon the concept of mindfulness and its practical application in daily life. Carina, an expert in grief management and resiliency, provides valuable insights on becoming more resilient, empowering listeners to overcome adversity and heal from devastating loss. Moreover, she shares strategies for supporting others who are experiencing challenging times.
Carina emphasizes the importance of expressing emotions and seeking understanding and empathy from coworkers during the healing process. She also discusses the significance of taking breaks when needed, allowing emotions to surface and be processed effectively.
Throughout the conversation, they assure listeners that experiencing a wide range of emotions during the grieving process is natural, urging them to be patient with themselves and to embrace the healing journey without judgment.
Carina's expertise in stress management and resiliency leads the conversation into the power of embracing mindfulness. She encourages listeners to check if their workplaces offer resources for practicing mindfulness or meditation, as it can provide inner strength and navigation through grief. By staying present and centered, individuals can significantly improve their coping skills during this challenging period.
Carina brings a unique perspective to the show, having traveled to 109 countries and resided in Shanghai for seven years. Her personal experience with significant loss, losing both parents to cancer within a relatively short time, makes her insights invaluable as they explore ways to heal and grow stronger.
What You'll Learn:
Explore the concept of mindfulness and how to apply it to your daily life.
Discover strategies to become more resilient and overcome adversity and devastating loss.
Gain insights on supporting others going through difficult times.
Understand the importance of sharing your emotions with coworkers during grief and loss.
Learn the significance of taking breaks and allowing emotions to be processed.
Discover the benefits of seeking support outside of the workplace through counseling or support groups.
Emphasize the importance of setting boundaries and communicating the need for space.
Explore self-care practices, including rest, nutrition, and comforting activities.
Learn to focus on what truly matters at work without overexerting yourself.
Understand that experiencing a range of emotions during grief is natural and practice self-compassion.
Discover the power of embracing mindfulness as a coping tool and navigating through grief with inner strength.
Don't miss this thought-provoking episode! Subscribe and share The Free Retiree Show on iHeartRadio, Apple, Spotify, Pandora, and Elevation Radio. Join us as we learn from Carina's wisdom, uncover the power of mindfulness, and discover strategies to overcome grief and thrive. Remember, you are not alone, and with mindfulness as your tool, you can push forward with resilience and strength. 💪
#Podcast #Mindfulness #Resilience #GriefSupport #SelfCare #CareerGrowth #TheFreeRetireeShow #CarinaHellmich #NewEpisodeAlert #SubscribeNow