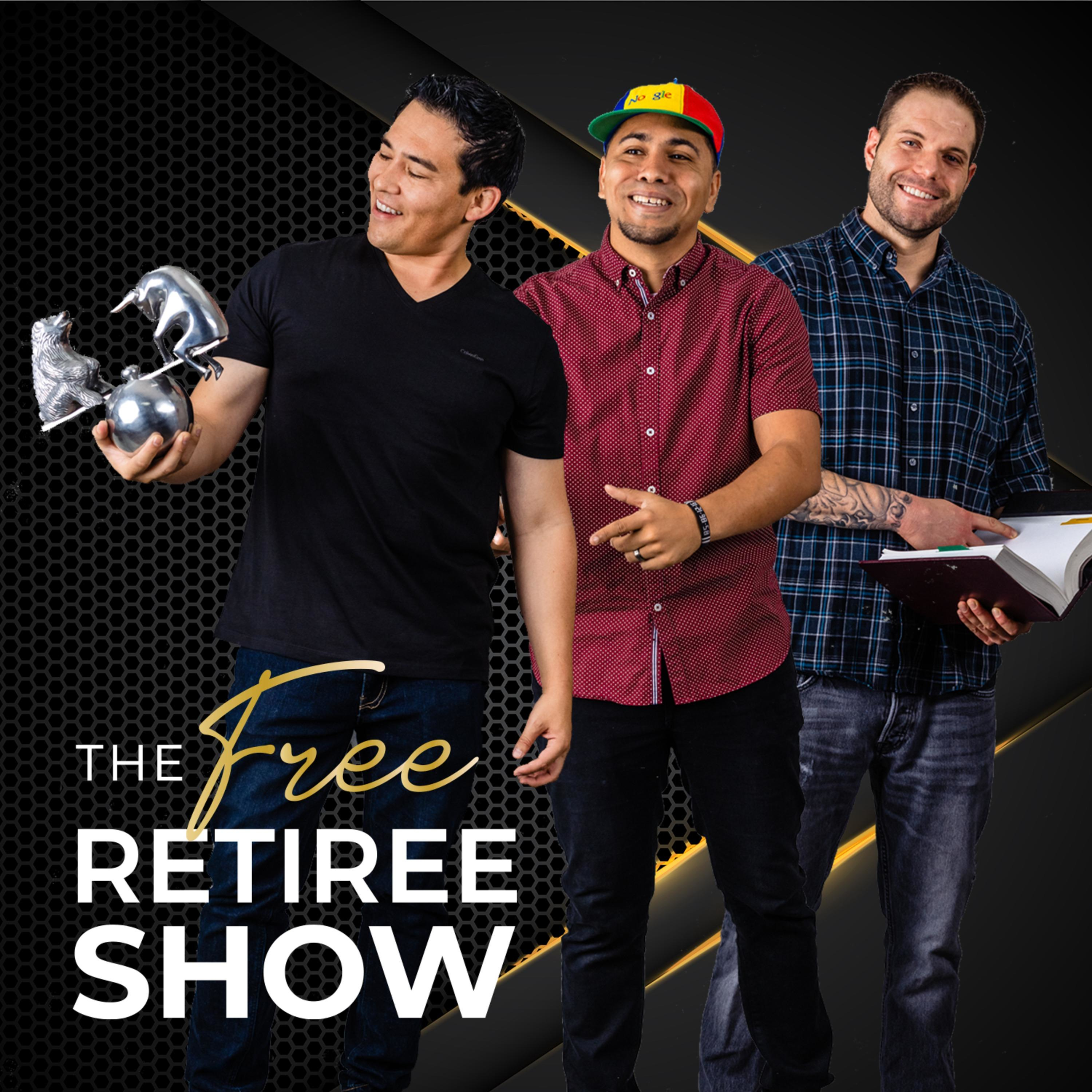 Tired of not having the financial freedom to live the life you want? The Free Retiree Show helps listeners excel in their career and financial lives so they can live the life they've always dreamed. Lee Michael Murphy, wealth manager, is joined by career advisor Sergio Patterson and attorney Matthew McElroy. Tune into their weekly show as they give you entertaining and valuable advice, and help you filter out the BS in their respective fields. The Free Retiree Show has four pillars to help listeners achieve success: career advancement, money management, avoiding detrimental mistakes, and learning from a successful business and thought leaders. Each episode shares valuable insights from experts and brings you interviews from some of the most successful people in business. Join us as we learn how to become free retirees.
Episodes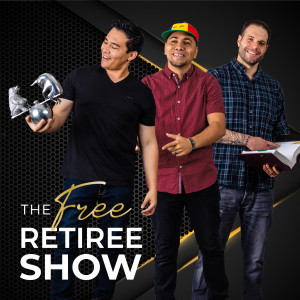 Wednesday Jul 12, 2023
Wednesday Jul 12, 2023
Join hosts wealth manager Lee Michael Murphy, career advisor Sergio Patterson, and attorney Matt McElroy on The Free Retiree Show as they delve into the crucial topic of performing a comprehensive financial checkup. In Episode 176, you'll gain valuable insights and expert tips to assess your financial health and make informed decisions for a secure future.
With their extensive experience, the hosts guide you through the essential steps of a financial checkup. They cover various key areas, including emergency funds, reducing excessive cash holdings, retirement savings strategies, budget review, debt management techniques, credit report assessment, insurance coverage evaluation, and estate plan review.
Discover the importance of maintaining a robust emergency fund and explore different avenues such as CDs to maximize your savings potential. Learn why excessively holding onto cash can be a costly mistake that hampers your ability to combat inflation effectively.
The hosts emphasize the significance of retirement savings, highlighting the utilization of company matches and recommending a minimum savings and investment percentage. Dive into budget review techniques to identify recurring expenses that can be reduced or eliminated, and explore effective methods for paying off high-interest credit card debt, including the debt snowball and debt avalanche approaches.
Get invaluable advice on checking your credit reports from the three main credit reporting agencies and how to obtain free copies of your credit report annually. Gain insights into reviewing insurance coverage, including life, disability, health, and umbrella policies, to ensure you have adequate protection for your financial well-being.
Lastly, the hosts discuss the importance of estate planning: covering wills, trusts, and beneficiary reviews.
Don't miss Episode 176 of The Free Retiree Show, where Lee Michael Murphy, Sergio Patterson, and Matt McElroy equip you with the knowledge and tools to conduct a thorough financial checkup, empowering you to make informed decisions and achieve financial stability.
What You'll Learn:
The importance of maintaining an emergency fund and strategies to save 3-6 months' worth of expenses.
The risks associated with holding excessive cash and how to optimize your cash holdings.
Tips and techniques to maximize your retirement savings, including taking advantage of company matches and setting savings goals.
Effective budget review methods to identify and cut unnecessary expenses on a monthly and annual basis.
Strategies for paying off high-interest credit card debt, such as utilizing the debt snowball or debt avalanche approach.
The significance of checking your credit reports annually and how to obtain them for free from the main credit reporting agencies.
Key considerations when reviewing insurance coverage, including life insurance, disability insurance, health insurance, and umbrella policies.
An overview of estate planning essentials.
Listen to this enlightening episode on iTunes, Spotify, or your favorite podcast platform.
#TheFreeRetiree #FinancialCheckup #MoneyManagement #RetirementPlanning #DebtManagement #CreditReports #InsuranceCoverage #EstatePlanning